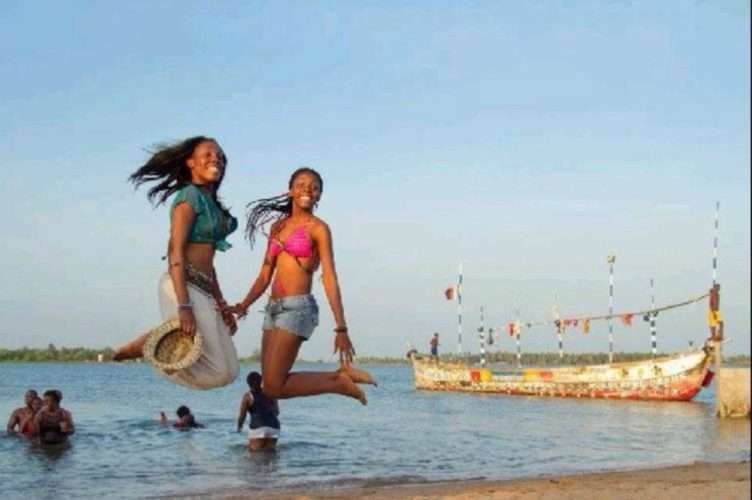 Labadi Beach
Labadi beach is one of the most popular beaches in Ghana,Accra. It is mostly referred to as La Beach. This beach is accompanied by its hotel and restaurant and also known for being one of the busiest beaches with a lot of events and parties being organized there. It is a fun place for both tourists and residents whenever they need to rest or relax.

Bojo Beach
Bojo beach is one of the coolest beaches in Ghana. Its shores are comfortable walking along and has a cool environment for relaxing and rehab.

 La Palm Royal Beach
 La palm royal beach is on the same location as Labadi beach. But these beaches are separate and with La palm royal beach, visitors can not swim but can sit at the hotel's beautiful and decorated shores to feel the breeze alongside other activities that's been carried on.
Sandbox beach
Sandbox beach is one of the well managed private beaches in ghana. Visitors are not allowed to swim because the location of the beach is dangerous for swimming. Instead, one can relax and feel the breeze of the surrounding accompanied by good music. The also provide their customers with good food and drinks. Sandbox beach is a fun place to be especially during weekends.