Some of the best are Coffee spots, but French, African and Chinese flavours are also served up from these finest kitchens. Prices range from reasonable to budget-busting – be prepared. These places are seriously popular, so make sure to book ahead where possible. 6 restaurants to check out in Accra.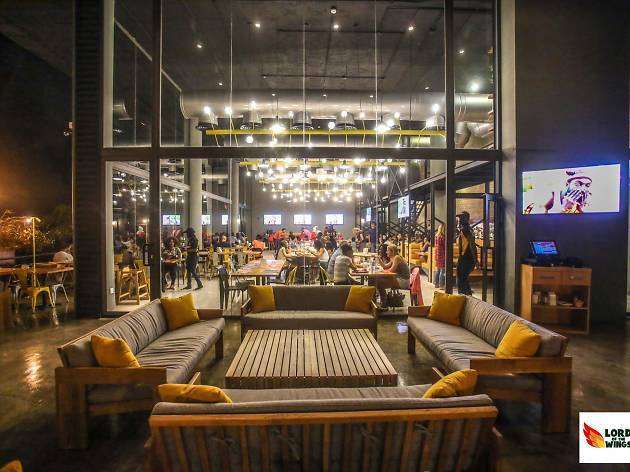 Lord of the wings:
This restaurant has branches within the city (Accra) and has amazing dishes,smoothies and beverages they offer to their customers. The restaurant also have enough space for relaxing and nature viewing. The Osu branch is located in a serene environment and proximity to American embassy.
Koffee Lounge:
Koffee Lounge is located in East Legon opposite lord of the wings restaurant. This restaurant is well known for its great services and exceptional recipes. The restaurant is publicly known for meals such as fried rice, noodles and many others. They  do delivery services and it is also known to be one of the busiest restaurants in Accra.
Coco Lounge:
Coco Lounge is a nice restaurant with a large space for customers to feel free and relaxed. They sell different types of meals, juices, snacks and many others. It also has a bar that operates 24/7 and also a lively environment to feel free and have fun. Due to its building structure and furnishing, it is regarded as a high class restaurant in Ghana.

Coco Vanilla:
Coco Vanilla is a well spaced and busy restaurant in Accra. It is usually busy and fun in the evening around 7pm to midnight. Coco Vanilla is a very entertaining restaurant for couples, girls hangouts, boyfriends, etc. They also have tasty meals and milkshakes, etc.
Cahaya:
This restaurant is located in a cool area within the city of Accra. It is 200 meters from Coco Vanilla and has a washing bay and is also known for its great service and serene environment. This classy restaurant is also a good place for meetings/business meetings, couples and so on.
Villa Monticello:
Villa Monticello is a high class hotel for ambassadors but has a high grade restaurant which is open to the public. Its environment is serene and has a beautiful  surroundings for pictures and any other reason. Their meals are very experience and tasty.